Our initial 5-year goal/trek: To find a lot, build a home in Maui, live debt-free and lease out an Ohana (Mother-in-Law unit) to supplement living expenses. The drywall stage is peddle-to-the-metal and, if I rock up on tippy-toes, I can glimpse at the finish line.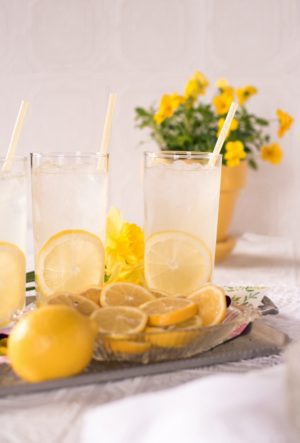 Although Sam and I are grateful for our Messy but Perfect Move to Maui adventure, we breathe within the messy side of this story— the perfect part sleeps mostly in our heads. Of course, we enjoy perfect bits and pieces. I mean— it is Maui, but it's primarily future-driven. 
I often imagine a well-rested Sam and Diana holding hands and relaxing on the lanai with ice cubes rattling about in lemonade glasses. Reality slaps as our lanai (patio) is currently covered with construction materials. My drinking glasses are packed deep into the shipping container, still diagonally parked at our rip-rap graveled driveway. 
It's been a whole year now into the on-island project. By the six o'clock rooster crow each morning, we find ourselves with a white-knuckled grip on hot coffee and blank stares at the tiny kitchen of our rented Ohana. We collectively wonder, how do we get done with the messy side and live the more perfect? 
Don't read me wrong— we love Maui, our street, the chickens, and the warm wind as it plays with palm trees, but today it's not the Maui of beaches and palms. Today it's a Maui project workday. The whine of the table saw reminds me this is a short-lived, sweat-soaked grinding wheel but will eventually flower as a tangible blessing.
But now, we are deeply rooted in messy —of our own making— and unsure how to quicken each step, remove the island red dirt stains from our clothes and fingernails, store our tools for a future project, and bake a huge batch of cinnamon rolls (the baker side of me talking).  Click to read about my kitchen baking urges: Sticky Buns Every Tuesday – The Island Chatter
Each day trips over the next as we slog through the tedious hands-on work and then sweep the floor for the next day's tasks. Each light switch, sink faucet, and cabinet wait for installation. Every boxed tile piece awaits its grout in our wrangling dance to transform our dirt lot into a home. Our magic wand was mislabeled or packed too deep in the storage container, so we are forced to do it entirely the old-fashioned way.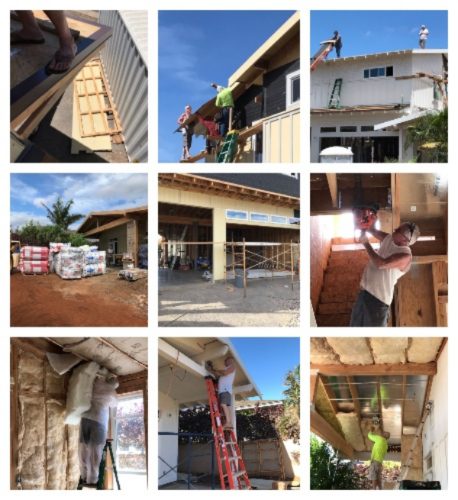 Time will heal our wounds, and we will long forget the worn muscles. Years will erase every hard-fought, hand-cut, heavy lift, and ladder climbing effort except for the photos that live in the cloud and the gray hair that somehow settled atop our heads.
It's good medicine to revisit the beach— any beach, to recall our reasoning for this bold adventure. I resist a beach towel day. The task-at-hand trumps that yearn of a sea glass treasure hunt at the waters' edge. That will be another day, another week or month— to end the messy side and dwell in the perfect move to Maui.
Diana Warren