Historical Introduction
The scent of freshly cut fir tree wafted into the well-worn cardboard box labeled Christmas Decorations and FRAGILE. Mama carefully lifted out the ornaments and unwrapped them, each in turn. The handcrafted red fox dressed in his smart military jacket was joined by the carved bunny with eyeglasses. She wore a sweater with buttons and knitted slippers. This bunny carried a small set of silver knitting needles.
Next, the wrapping tissue revealed the handmade spunky-looking round mouse ornament. He wore a brown leather satchel handsomely across his shoulder, a tiny twin to Papa's satchel Mama had placed in the cedar chest at the foot of her bed. Lastly of the set, out came the wooden chipmunk with a warm ski cap and pink mittens that matched her cheeks. 
"Handle these with special care… remember, they were a gift from your Papa and I outfitted each of them properly. Someday you will share these ornaments with your children," Mama whispered so close to Thomas; her breath tickled his ear. It had been a year since Papa passed away, but he could still hear the jagged edges of sadness in Mama's frail voice.
Thomas lined up the four ornaments atop the dresser next to his most prized collections:
Jar of pennies (secretly saved to buy Mama's Christmas gift)
3 most colorful marbles
Papa's old pocket watch
1 sock- where is the mate?
These carved animals were his absolute, most wonderful Christmas decorations. The wooden Red Fox was most admired, of course because he wore a snappy military jacket like his Papa. His eyes seemed to have such deep compassion and almost as if ready to defend his country and home. Words were carved on the bottom of his boots, his name JOE and TRUST LEAGUE.
Sometimes he imagined them to be real friends astutely standing at attention from across the bedroom. He had no brother or sister to play games, whisper secrets, or share life's sorrows and joys.  Thomas grabbed the red fox, kicked off his shoes, sat across his bed and leaned his back against the wall. He was incredibly careful with the ornament but felt, no- knew he could tell Joe everything. 
It spilled out of Thomas. Everything. His hurt, grief, wishes… all mixed up with prayers. The words completely tumbled together in his grief. After his secrets and whispers were spent and his eyes cleared up, the red fox named Joe and the rest of the secret keeping ornaments were carried to the Christmas tree. Thomas, with an unusual sense of peace, adjusted the group on the limb so he could spot them from the kitchen table. His breakfast toast with jam was eaten while a watchful eye was kept. The boy was comforted by his nearby Trust League of friends.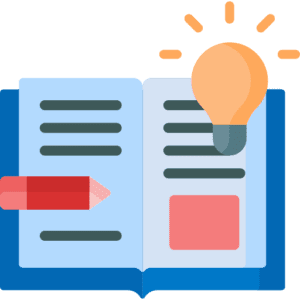 Summary: A Wish From The Past
My Intro is the excerpt for the pre-published storybook. This whimsical story was written for elementary school children and intended as a large, illustrated book for family reading each Christmas Season. The story is built around hand-carved animal ornaments brought to life by a grieving child's Christmas wish. The delightful animal characters busy antics mixed with Their determination to restore and inspire Christmas traditions makes A Wish From the Past a heartwarming annual storybook.
I will release more chapters soon! If you would like to be on my Sneak Peek List, I'll email you a copy of the illustrated animal images for the book as soon as they are approved. Additionally, I will email updates on upcoming excerpts, publishing news, and new stories. Simply complete the Email Contact Form and you will be on my Reader Sneak Peek List!