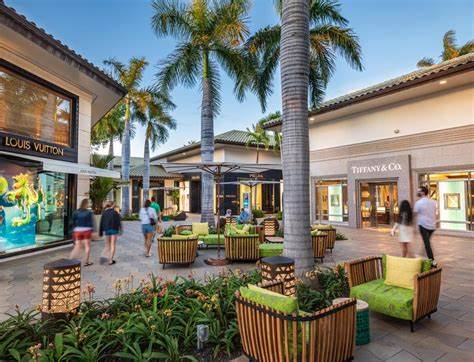 I strolled aimlessly around the corner of Gucci and Louis Vuitton. Being an afternoon window-shop type non-patron, I gripped my faux leather black shoulder bag and turned away from the colorful display of purses and expensive whatnots. 
The Shops at Wailea is an outdoor mall, and I arrived with a single purpose, to write. My steps led in the direction of a strumming sound, and my mind jumped ahead— this task requires a cup of coffee— there must be a cozy coffee shop nearby.
At that very corner, a trendy pub's outdoor seating area extended into the paved courtyard in full view of Tiffany's, animated tourists, and palm trees.
My eyes followed a sizzling plate of mac n cheese served to a small table accommodating three sunburned vacationers. The steaming dish was placed near three icy beers that sweated water down the glasses and puddled circles on the table. Two of the three diners were entranced by their cellphones, and the other thanked the server for the hot plate of gooey-cheesy comfort food.
I inwardly advised: One mission— be my Reader's eyes on Maui. My experience, their experience. With my notebook tucked underarm, I nodded once, then twice to the server when asked,
"Just one? Would you like a courtyard table?" 
I was ushered past a couple with sunglasses and beach-tousled hair. They smelled of coconut sunscreen and the beach— I smiled knowingly and was seated at the following table. The hypnotic acoustic guitar and palm trees drew the tension from my neck as I unwrapped the napkin of silverware, opened my notebook, and dug into the shoulder bag for a pen.
I resolved earlier— a cup of coffee- before watching another plate of mac n cheese served to Coconuts and Sunglasses.
"I would love a cup of coffee. No creamer. Yes, I'll keep the menu, thank you." 
The notebook mocked me. Blank— no words, but a small flower encouraged inspiration from the bottom left corner of the page. 
Maybe I'm distracted by Gucci and the mac n cheese and Coconuts and music, but these distractions are what I want my readers to see and feel through me. How can I aptly describe this— this Maui life?
It's not Gucci or Louis Vuitton.
It's not the mac n cheese.
It may be the beautiful courtyard dotted with comfortable lounge chairs, the palms swaying in the warm wind, the tourists, and the coconut sunscreen.
Yes, it could be partly this pub, but also the tearful young girl in the pink UV-block shirt with water wings on her arms and sand-ridden flip-flops I saw at the beach yesterday. Her disposition was utterly worn from the beach play traded from naptime. Her daddy paced his walk to hold her sandy hand as they slowly wandered to the parking lot, the corner of her beach towel dragged behind her. Precious.
The coffee was placed on my table, and I glanced at the Happy Hour Menu, whispering/shaming myself to not order it.
"I will go ahead and order a Happy Hour portion of mac n cheese, please." I secretly caved and embarrassed myself for ordering the weirdest combo— coffee and mac n cheese at a pub.
 Back to my notebook.
How do I describe this Maui life? It's complicated and simple, suntanned and windswept, soft and gritty and salty. But what words properly convey this experience?
I blew the surface heat from my cup. I noticed an elderly couple, smartly dressed in resort wear— likely headed to a sunset cruise or Hawaiian luau. She leaned heavily on his arm, but his shoulders were squared, and his chin tilted upward as they walked through the courtyard. I imagine they've been side by side for nearly fifty years— their faces favored. When she whispered, he looked intently into her eyes.
Their relationship was so sweet and honest, but that story was not my day's mission.  I traced the flower on the page and filled it in with ink.
I pondered writing about the skinny surfer who loaded his board in the back of a rusted pickup with one hand and clutched a Red Bull with the other. He then strolled to the other side of his truck, and one-handedly tossed off his swim trunks while holding a towel to privatize his untanned parts.
He climbed in and worked that ignition until the old heap took hold with a puff of blue smoke. He sputtered away as his dripping swimwear dangled from the broken side mirror— the untethered surfboard skidded side-to-side across the truck bed.
I smiled into my cup, sipped cautiously, and stared at the blank notebook— pen rescued from the floor.
My mind flitted to the beach at sunset. I enjoy the last few minutes of a Maui day as the sun begins its soft orange-hued descent. At Sugar Beach, watchers hold hushed conversations as the conch shell horns resound up the beach at sunset.
A saltwater walk at dusk often requires a watchful eye for the fishing pole lines extend far from shore. At times, we slow our pace for a quick talk-story to discover what was caught and with what bait before moving on to find beach glass or seashells before the day dims too dark.
The hot mac n cheese was placed before me. Perfection.
I sucked in air to prevent burns on the initial bites, but I'm not sure what happened— time warp? My Maui thoughts held me captive, and the tidy server quickly removed the empty plate. I was left with coffee to sip and to ponder on writing. I leaned hard on my elbows and stared at the notebook.
Think. Think.
I recalled the middle-aged man who drove a spotless convertible down Kihei Road. His radio volume on medium loud— genre: island music. He wore a colorful Hawaiian shirt, and his right arm was outstretched across the empty passenger seatback. He wildly waved at everyone along the route. Each scooter driver and biker received their greeting, smiled, and waved back. He threw the Shaka hand sign around in appreciation and was knee-deep into his Maui experience.
I could write about the repurposed (some beyond repair) chairs, benches, and sofas that get dragged to bus stop areas. A simple kindness for the public to sit while awaiting their bus. Or similar seating pulled onto beaches for optimal sunset watching.
I scrunched my face tightly and stared at the wordless page. I crossed my legs impatiently, and one flip-flop dropped to the floor. I gripped the pen tighter and shut my eyes to gain focus, but the warm wind ruffled my bangs and fluttered the notebook pages. I sensed a hint of pineapple and plumeria blooms in the wind. I heard the lulling music, light laughter, and a faint motorcycle rumble at the parking lot entrance.
My mind darted to a particular Monday when I nearly took out a peacock with my white scooter. The warm drive along the shoreline was mesmerizing that day. I was on a grocery run and narrowly avoided the resident Kihei bird. Apparently, he meanders across the road mid-afternoon regardless of traffic, proudly stands, and taunts at the curb in full-feather regalia.
I shrugged and twisted at my napkin in deep thought.
Not long after, the pub music switched to a louder country beat in anticipation of the evening diners and bar activity— it snapped me back to reality, and I slipped my flip-flop back on.
Coconuts and Sunglasses screeched/ scooted their chairs back and reached for one more drippy sip from their water cups before departure. 
A line formed at the Please Wait to be Seated sign. My Spidey sense told me it was time to wrap up this non-writing session. I tossed the useless pen into my bag, closed my notebook, and cashed out my coffee and mac n cheese tab at the corner of Gucci and Louis Vuitton. 
By Diana Warren