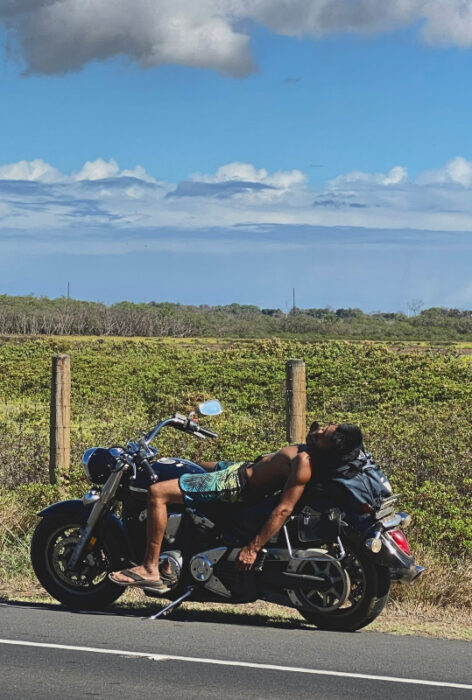 These are frenetic days, aren't they? I know it's not entirely of our own making. If allowed to run its course without lashing that energy to a post, it builds.
One stressor stacked atop another and another. When busy takes its toll, it can get ugly and mean and leave cantankerous-looking forehead wrinkles, trust me.
We human beings need a few respite moments to unplug. Stop, close our eyes, breathe in the floral aroma, and let the swaying palms whisk that thorny hectic influence away- even temporarily.
I observe many fresh Maui: Day One vacationers as they stand at the water's edge and stare at the ocean waves until their shoulders lose tension and a hint of a smile pulls at their formerly taut lips.
Some float their sun-screened bodies on colorful paddle boards or sit in beach chairs to watch the young invent new ways to dig sandcastles as they sink their toes deep into the damp coolness and sip on a wrapped beverage gripped a little too tightly.
Others may furrow their eyebrows reluctantly and cling to an agenda or list-making by scrolling on cellphones for the best restaurant or whale watch island tour. Perhaps Facebook or nagging office work maintain influence over the pinkish-orange sunset display and the low, resonant call of the traditional conch shell at dusk.
However, by Maui: Day Five of their stress-relieving vacation, these tension-crazed warriors suddenly become carefree. They wave the "hang loose" signal around like a banner and stroll their swagger to the beach with rolled towels underarm as if it's second nature to chat it up with other beachgoers on current snorkel conditions.
I say, release the stress tether at Maui: Day One, my Friend.
By Diana Warren